David Amodio, Ph.D.
Professor of Psychology and Neural Science, NYU
Professor of Social Psychology, University of Amsterdam
Dr. Amodio is Director of the Social Neuroscience Laboratory. His research examines the psychological and neural mechanisms of prejudice, social cognition, and self-regulation, with a focus on how social biases are learned, expressed in behavior, controlled, and potentially changed.
Amodio has worked at NYU since 2005 and served as coordinator of the NYU Social Psychology program from 2013 to 2016. In 2017, he joined the Department of Psychology at the University of Amsterdam as Professor of Social Psychology, where he continues to hold a partial appointment and conduct research. He served as Associate Editor for the Journal of Personality and Social Psychology (2011-2016), was a co-founder of the Social and Affective Neuroscience Society, and currently serves on the Executive Committee for the Society of Experimental Social Psychology (as President in 2021). He is an elected fellow of the Association for Psychological Science, Society for Personality and Social Psychology, and Society of Experimental Social Psychology.
Amodio's research is funded by the US National Science Foundation and a Vici Award from the Netherlands Organisation for Scientific Research. His contributions have been recognized with awards such as the Presidential Early Career Award for Scientists and Engineers (PECASE) from The White House, the Janet T. Spence Award for Transformative Early Career Contributions from the Association for Psychological Science, and the Early Career Award for Outstanding Contributions to the Study of Social Cognition from the International Social Cognition Network.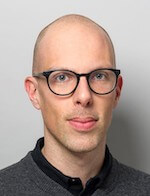 Björn Lindström, Ph.D.
Postdoctoral Scientist, UvA
Björn is interested in the psychological, computational, and neural mechanisms of social learning.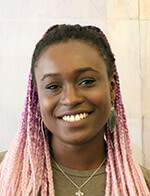 Hope Oloye
Lab Manager
Hope joined the Amodio lab in September 2018, after graduating from Oxford University with a concentration in cognitive neuroscience.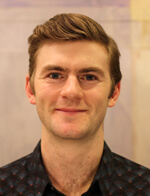 Ben Stillerman
Doctoral Student, NYU
Ben is interested in the neural and psychological mechanisms underlying intergroup bias, particularly as they relate to memory systems and visual processes.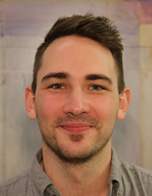 Jeffrey Berg
Doctoral Student, NYU
Jeff is interested in how attitudes form and change. His current work examines the role of instrumental learning in attitude formation, using behavioral, neuroimaging, and computational methods.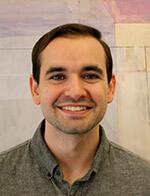 Michael Berkebile
Doctoral Student, NYU
Michael is interested in the sociocognitive and neural bases of prejudice. His current research examines the effects of economic scarcity on racial stereotyping and dehumanization–processes.
David Schultner
Doctoral Student, UvA
David investigates the cognitive and neural mechanisms of stereotype formation. His present research examines the influence of economic competition on prejudice.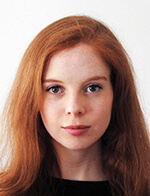 Hanna Haas
Research MA student, UVA
Hanna is broadly interested in social neuroscience. In the Amodio Lab, she studies ways in which implicit bias is learned.
Olivia Carrubba
Research MA student, UvA
Olivia is a Brain and Cognitive Science Masters student at the Universtity of Amsterdam. Her work at NYU focuses on the relationship between anxiety and intergroup bias.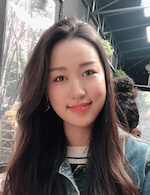 Hyebin Kim (Rachel)
Masters Student, NYU
Rachel is interested in social and consumer neuroscience, behavioral economics, and decision-making.  She looks at the impact of social context on the instrumental learning of attitudes.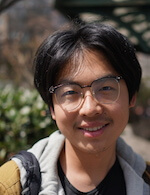 Peter Jin
Undergraduate Honors Student, NYU
Peter is interested in the underlying cognitive and neural mechanisms for implicit prejudice. His work examines the impact of economic scarcity and personal threat on racial bias.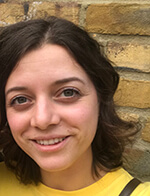 Iris Traast
Doctoral student, UvA (Sept 2019)
Iris is interested in the neural and cognitive mechanisms underlying social behavior. She uses computational, neuroimaging, and behavioral methods to research the formation and reduction of implicit prejudice.
William Brady, Ph.D.
Postdoc
Yale University
Leor Hackel, Ph.D.
Assistant Professor of Psychology
Rutgers University
Amy Krosch, Ph.D
Assistant Professor
Cornell University
Petra Schmid, PhD
Assistant Professor of Organizational Behavior
ETH Zurich
Lee Jasperse
PhD student in English Literature
University of Chicago
Tali Kleiman, PhD
Assistant Professor of Psychology
Hebrew University
Kyle Ratner, PhD
Assistant Professor of Psychology
University of California, Santa Barbara
May Ling Halim, Ph.D.
Assistant Professor of Psychology
Cal State-Long Beach
Saaid Mendoza, Ph.D.
Assistant Professor of Psychology
Providence College
Renana Ofan, Ph.D.
Director of Business Development
Shaare Zedek Medical Center
Jojanneke van der Toorn, Ph.D.
Associate Professor of Social and Organizational Psychology
Utrecht University
Lisa Kaggen, M.A.
Experience Researcher
Adobe
Jillian Swencionis, Ph.D.
Postdoc
John Jay College of Criminal Justice
Sophie Wharton
Senior Insights Analyst, Learning Solutions
LinkedIn
Federica Meconi, Ph.D.
Postdoc, Marie-Curie Fellow
University of Birmingham
Annmarie MacNamara, Ph.D.
Assistant Professor
Texas A&M University