David Amodio, Ph.D.
Professor of Psychology and Neural Science, New York University
Professor of Social Psychology, University of Amsterdam
Amodio's research examines the psychological and neural mechanisms of prejudice, social cognition, and self-regulation, with a focus on how social biases are learned, expressed in behavior, controlled, and  changed.
Amodio has worked at NYU since 2005 and served as coordinator of the NYU Social Psychology program from 2013 to 2016. In 2017, he joined the Department of Psychology at the University of Amsterdam as Professor of Social Psychology, where he continues to hold a partial appointment and conduct research. He served as Associate Editor for the Journal of Personality and Social Psychology (2011-2016), was a co-founder of the Social and Affective Neuroscience Society, and currently serves on the Executive Committee for the Society of Experimental Social Psychology (as President in 2021). He is an elected fellow of the Association for Psychological Science, Society for Personality and Social Psychology, and Society of Experimental Social Psychology.
Amodio's research is funded by the US National Science Foundation and a Vici Award from the Netherlands Organisation for Scientific Research. His contributions have been recognized with awards such as the Presidential Early Career Award for Scientists and Engineers (PECASE) from The White House, the Janet T. Spence Award for Transformative Early Career Contributions from the Association for Psychological Science, and the Early Career Award for Outstanding Contributions to the Study of Social Cognition from the International Social Cognition Network.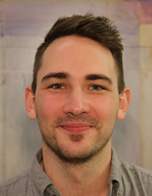 Jeffrey Berg
Doctoral Student, NYU
Jeff is interested in how attitudes form and change. His current work examines the role of instrumental learning in attitude formation, using behavioral, neuroimaging, and computational methods.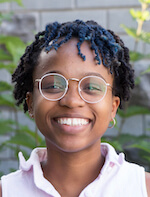 Alana Bertin
Doctoral Student, NYU
Alana is interested in the neural, cognitive, and sociocultural mechanisms underlying bias in intergroup perception and behavior,  especially as it pertains to stereotype formation and intersectional bias. She is  also interested in bias in AI systems and its real world implications.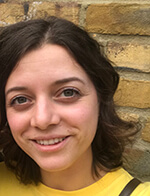 Iris Traast
Doctoral student, UvA (Sept 2019)
Iris is interested in the neural and cognitive mechanisms underlying social behavior. She uses computational, neuroimaging, and behavioral methods to research the formation and reduction of implicit prejudice.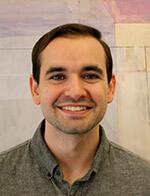 Michael Berkebile
Doctoral Student, NYU
Michael is interested in the sociocognitive and neural bases of prejudice. His current research examines the effects of economic scarcity on racial stereotyping and dehumanization–processes.
David Schultner
Doctoral Student, UvA
David investigates the cognitive and neural mechanisms of stereotype formation. His present research examines the influence of economic competition on prejudice.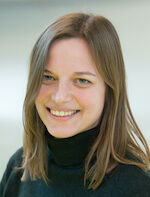 Inga Rösler
Postdoctoral Scientist
Inga is broadly interested in social interactions, social learning, and cooperation. She combines computational and neuroscientific methods to study how we form impressions of other people's morality.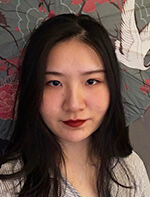 Qianqian (Lee) Cui
Masters Student, NYU
Lee is interested in how social cognitive knowledge influences social perception and attitude formation with behavioral and machine learning methods.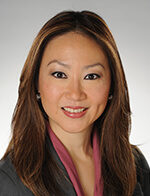 Hsien Lilly
Masters Student, NYU
Hsien is interested in the psychological and neural mechanisms through which social judgement and group identity are formed and potentially changed. She is also interested in the intersection of technology and psychological research.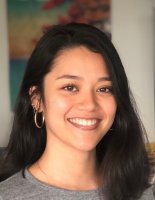 Ava Ma de Sousa
Research MA student, UvA
Ava is interested in the computational and neural mechanisms behind social learning, prejudice, and dehumanization, and how these processes are influenced by social identity.
Jojanneke van der Toorn, Ph.D.
Associate Professor of Social and Organizational Psychology
Utrecht University